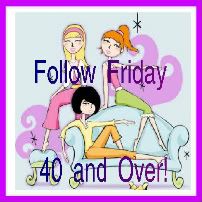 The last time I was at
Penzeys Spices
in Omaha, I picked up a bottle of Rogan Josh Seasoning. If you've never been to a Penzeys Store, each spice or seasoning is displayed in a little jar. You can remove the lid and smell each seasoning. JP loves to do this! Anyways, the Rogan Josh smelled soooo good. A little spicy, a little curry-like and a little exotic. According to Penzeys,
Rogan Josh
is...
"Just a little spicy. A very popular dish from Northern India and Pakistan. This version of the red lamb stew comes from the state of Rajasthan, known for its hilly deserts and fierce, yet chivalrous warriors. Rogan Josh can be made with beef, but this blend is a great example of how a crafty seasoning can change the somewhat objectionable, "gamey" flavor of lamb into something far more delicious. Some blends are interesting-this blend is good."
Hand-mixed from: paprika, garlic, ginger, cumin, coriander, black pepper, cayenne pepper, Korintje cassia cinnamon, cardamom, cloves and saffron.
The jar of Rogan Josh has been sitting in my cubboard for a few months. Jeff doesn't care for spicy food, so I've been waiting to make this dish when he wasn't at home. Wednesday night was the perfect night to make Rogan Josh!
I didn't have any lamb, beef or pork on hand, but I did have chicken...I'm not sure how traditional my version of Rogan Josh is, but JP and I enjoyed it! I served the Chicken Rogan Josh over rice and veggies with a dollap of yogurt and a sprinkling of cilantro.
Chicken Rogan Josh adapted from Penzeys
2 chicken breasts, chopped into small pieces
1 large onion, diced
2 T. olive oil
3 T. Rogan Josh seasoning
1/2 t. salt
1/2 c. plain, fat-free yogurt
1 c. water
dollap of plain, fat-free yogurt
cilantro leaves
In a dutch oven, brown the chicken in the oil. Remove the chicken and add the onion to the hot pan. Add the Rogan Josh seasoning and salt and stir 1 minute. Add the cooked meat back to the pan. Mix the water and yogurt together. Slowly add the water/yogurt mix. Stir well. Cook 1-2 hours over low heat. Severve over rice and steamed veggies with a dollap of yogurt and a sprinkling of cilantro on the top!
Enjoy~