I think I've found my new
drunk
drink for the summer! It is so good, so refreshing, so easy and once you make it, you'll be making it over and over again! It is hot,
hot
,
HOT
in Kansas right now, and this adult beverage will cool you down. Just be careful (speaking from experience here), it goes down very easy. All you need are four ingredients: ice, water, frozen limeade concentrate and Captain Morgan Spiced Rum.
Did you know that Captain Morgan was a real person? According to
http://www.captainmorgan.com
,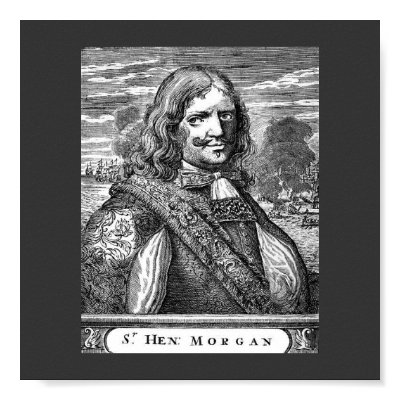 http://rlv.zcache.com/.jpg
"In 1654 a young Henry Morgan left his native Wales for the West Indies. He never looked back. A born leader, he quickly made became Captain Henry Morgan and became famous as a legal pirate or Buccaneer, defending British interests and generally rocking the Caribbean. Captain Morgan's awesome exploits on the high seas earned him a knighthood and by 1680 Sir Henry Morgan was a plantation owner and Governor of Jamaica. There he lived out his final days until his death in 1688.
Centuries later Henry Morgan became the figurehead for a company that became as famous as the man himself… The Captain Morgan Rum Company."
www.minutemaid.com


OK, OK, I'm finally getting to the recipe...
Spiced Limeade
1 can frozen limeade concentrate
1 can water
1 can Captain Morgan's Original Spiced Rum
In a pitcher mix the limeade concentrate, water and rum together. Chill. When ready to serve, fill a glass completely with ice (this is important!) Pour the limeade mixture over the ice. Garnish with a slice of lime. Enjoy~
Although I haven't tried this, I'm sure it would be great...fill a blender full of ice, pour the limeade mixture over the ice and blend! Frozen Spiced Limeade!
Now that I've spent the last 37 minutes writing this post, I guess I should get back to writing my dreaded dissertation. pffftttt...