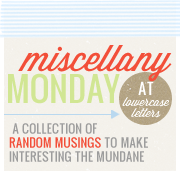 Ok...my to do list is a mile long today...and here I am blogging.
1. I made a new chicken recipe last night. The blog I got the recipe from said it was the best chicken, evah. Um, no. It wasn't TLS
(Tastes Like S***),
but close.
2. I have a professional development session that I'm giving this afternoon. Do I have my handouts done? My powerpoint? My activities? Um, no. Instead, I've been
thinking hard and coming up with a game plan
looking for better chicken recipes than the one I tried last night.
3. It's cold out and I'd like to have BBQ chicken for supper. However, it's cold out and I don't want to scrape the ice/snow off the grill and try and grill in the cold. Besides, I won't get home from the
super engaging, best evah
professional development session in time to grill.
4. I really need to get busy, but wait! I just found another cool recipe to try! :)
Have a great day~